DNA as an investment
We make our customers' lives less complicated, enabling everyone to concentrate on what matters to them.
CEO's review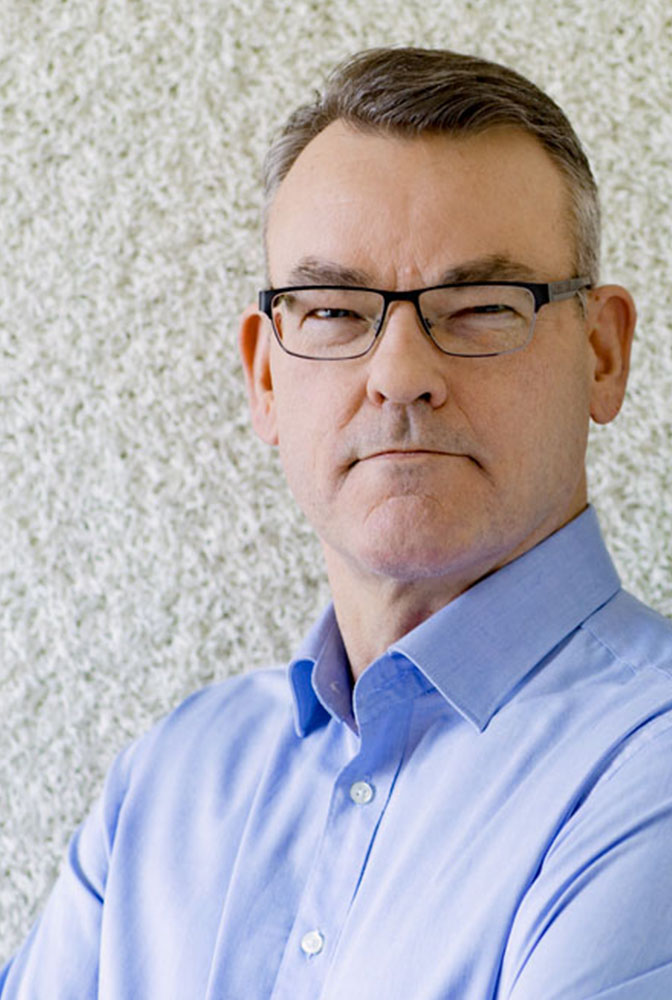 CEO´s review has been published in DNA's Business review for January-March 2020 on 28 April 2020
The first quarter of 2020 closed under exceptional circumstances. The spread of coronavirus from China and the resulting global pandemic changed the world in a flash, also Finland and DNA's market and operating environment. At the end of the quarter, the effect of the crisis was quickly apparent in areas such as higher volume of customer service and a slowdown in mobile device sales at DNA Stores. As people stayed at home to work and study, the data volumes in DNA's network increased significantly.
Communication networks gain importance under exceptional circumstances like these. To ensure sufficient network capacity also under these special circumstances, we maintain and build our 5G and 4G network infrastructure continuously. To safeguard operational reliability, our network management is decentralized.
DNA fared well under these challenging and exceptional market conditions. Total revenues for the January-March period increased slightly year-on-year and amounted to EUR 232 million (230). The positive development was fuelled in particular by our mobile revenues, which grew 6% from the reference period. Growth was mostly due to the positive development of customer billing and our postpaid subscription base. EBITDA developed strongly in the first quarter. The favourable development was due to e.g. increased mobile service revenue and operational efficiency. EBITDA increased 7% from the reference period and was EUR 82 million. Operating profit increased by 14% to EUR 40 million (35).
Our mobile communication subscription base decreased by 4,000 in the January-March period, due to a decrease in prepaid subscriptions. Our postpaid (contract) subscription base increased by 11,000. Revenue per user (ARPU) for mobile communications increased more than 5% year-on-year and was EUR 17 (16). Our fixed-network subscription base grew by 19,000, boosted by new Internet connections in particular.
DNA has launched the sales of 5G subscriptions for both consumer and corporate customers. Mobile device manufacturers are expected to provide new 5G models to lower price points as the year progresses, and demand for subscriptions is expected to pick up once these are available. We launched the sales of our 5G Fixed Wireless Access service at the end of 2019. During the first part of 2020, DNA's 5G network service has been made available to almost 15 residential areas. During the second quarter, our 5G network will be expanded to approximately 10 new locations, including Lahti, Jyväskylä, Oulu and Kuopio. The benefits of 5G and its positive impact on customer experience will become more evident as customers use increasingly rich content, higher resolution videos, and services such as online gaming, where low latency is critical. We will continue to improve and expand our 4G network parallel to the 5G investments.
Jukka Leinonen
CEO